Some impression from the campus of BITS Berlin as well as the city of Berlin: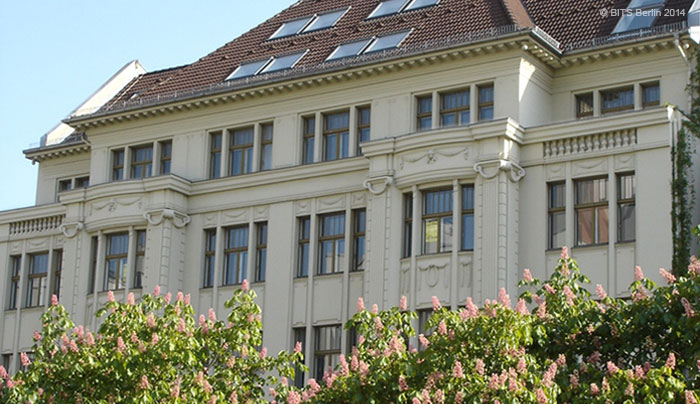 Berlin is the capital city of Germany and has a population of 3.4 million people. Located in northeastern Germany on the river Spree, around one third of the Berlin's area is composed of forests, parks, gardens, rivers and lakes. Berlin is a world city of culture, politics, media, and science and for this reason 147 foreign embassies are situated in Berlin and the resident are from more than 180 nations. Famous landmarks of Berlin are the Brandenburg Gate and the Museum Island. Museum Island, placed in the river Spree, consists of five museums built between 1830 and 1930 and was named a UNESCO world heritage site in 1999.
You can look up train connections on the website of Deutsche Bahn. Upon request we can arrange pickup from Berlin train station.